Why hello there summer...
Glad you finally decided to grace us with your presence
Shit I just got chocolate on my shirt..
And it's melted already so this isn't going to turn out well...
So usually I don't really dig the clothes my Mother buys me.
I will make her send me a picture before she spends the money.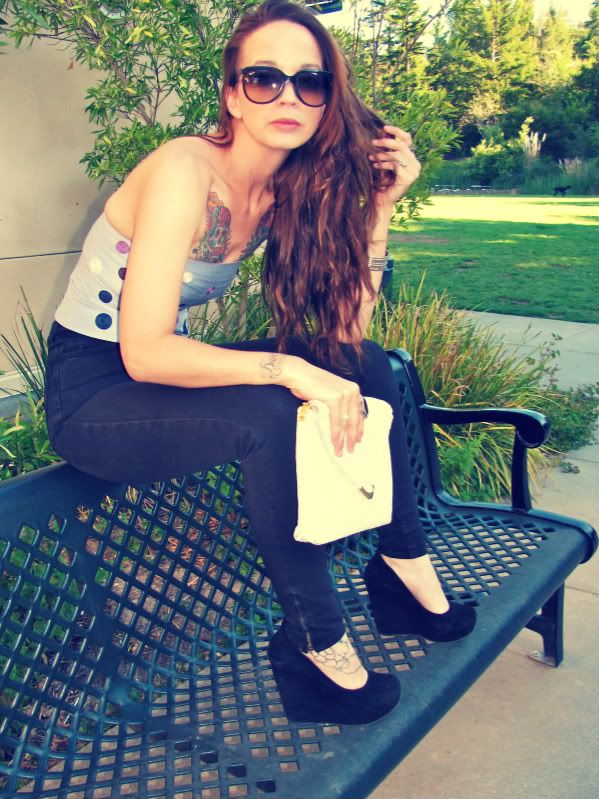 But I am starting to think she is like WAY ahead of the style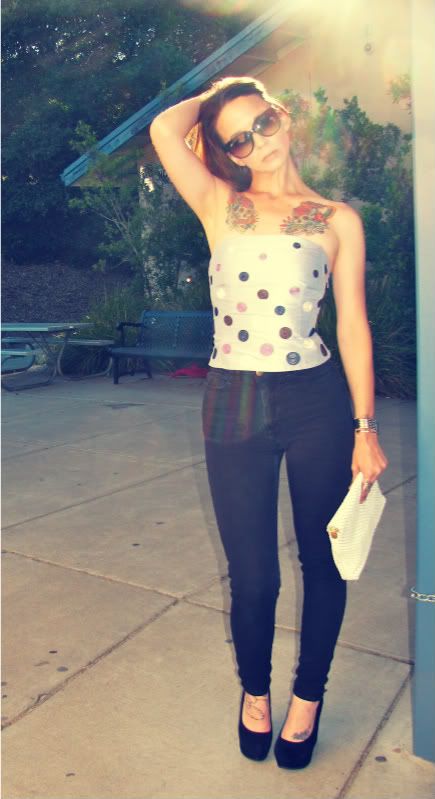 She bought me both this purse and top years ago
I'm just now
starting to wear them.
Guess I should have known better, most style generations are just
on a loop with modern variations.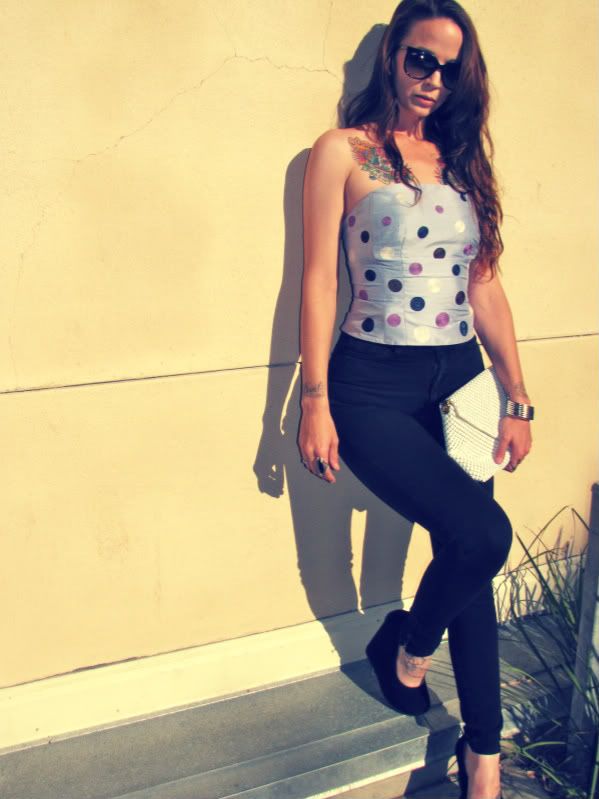 wearing
Vintage Strapless Top
AA Jeans
Aldo Wedges
Vintage Purse