Duh Da nah Naaaaa....
I finally got the DIY crap done.
First the Slave bracelet...
Second the head Chain..
Fuck yeah go me!!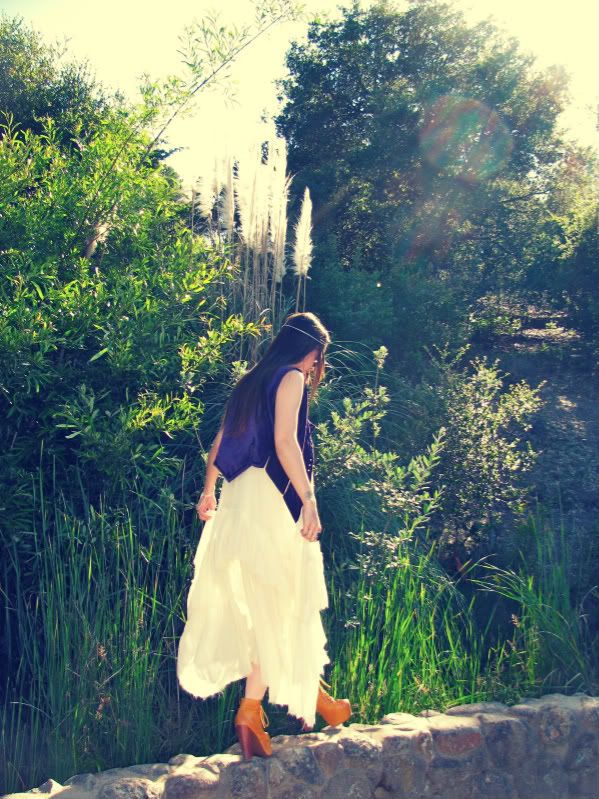 Next the body harness...
That will by far be more difficult but I'm excited
Took the Viking in to get serviced..
Hopefully nothing needs to be replaced...
Wearing
Vest I stole from my Mother closet Years ago
Lulu's Chiffon Dress
JC Lita's
Lucky Brand Purse
DIY Head Chain and Slave Bracelet... :)
So maybe this is old news but I'm pretty much obsessed with Gaga's new album. Judas isn't my favorite but there are definitely some groove worthy tracks on this album. For example Government hooker and Bloody Mary... Yeah you know I was rocking out to those this Am while blow drying my hair. Quietly though... Wouldn't want to wake the beast... lol.
Oddly enough I heard the album through my hippie Boss. Not your typical Gaga monster but I guess thats the beauty of her, she embraces that you were "born this way" bahahah sorry couldn't resist the pun....