Yes oh yes I'm definitely feeling the maxi's right now
it's like how could one not?
You get the girly look of a skirt with out having to shave
Score!!
I'm pretty excited to start my DIY'rs...
I've started the Head wreath already but doubt it will get done
tonight
I'm going to meet my friend Telly for a drink
We haven't hung out in like forever it feels like
She recently had a kid, I recently moved in with the boy...
Crazy how much life changes when we get a bit older
all I can say is make an effort to keep the good friends around
it's WAY to easy to loose touch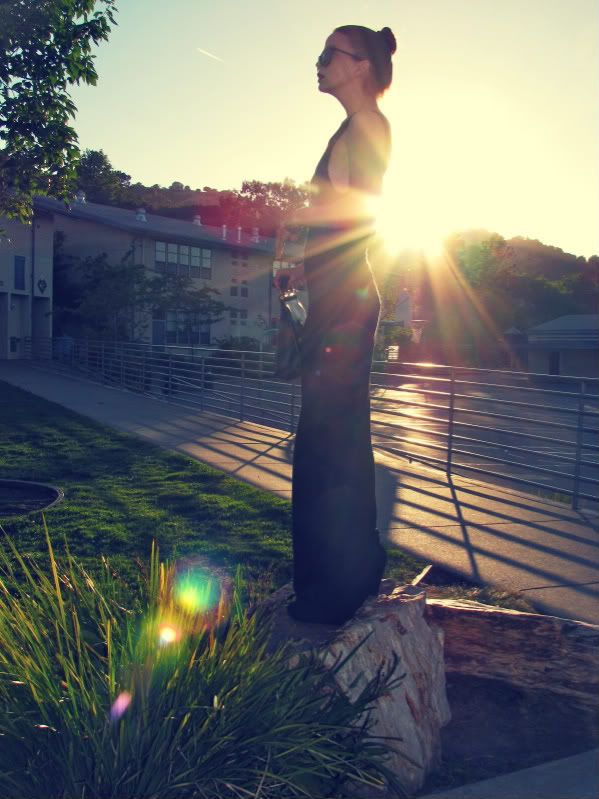 Bought this dress a while ago but it's been so frigid outside that
today was the first day I felt it appropriate to wear a sheer
maxi with only bathing suit bottoms underneath
OK so since my tata's are like non existent (totally ok with that
too!)
I'm lucky enough to not have to wear a bra ALL the time
Like in this case
But I usually wear two bandaids over the nips to prevent Glass
Cutters.
Does anyone out there make like NUDE or BLACK pasties? to
specifically wear under shit like this?
Untill I find those guess the bandaid will have to do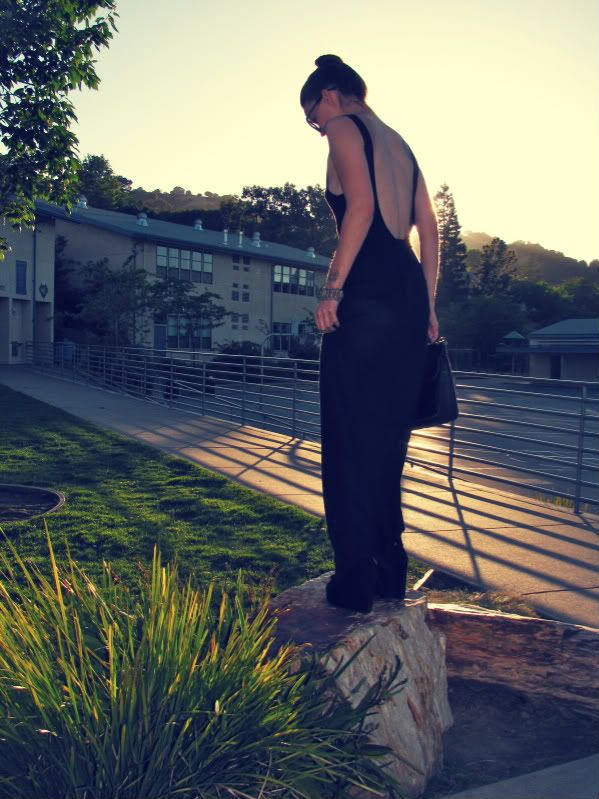 Wearing
Ray Ban Sunnies
American Apparel Backless Maxi
Aldo Wedges
Thrifted Coach Bag($10)